Our alliance with Intel allows us to provide, to you, their reliable CPUs, from their i-series, meant for both normal work stations and gaming to their Xeon line for servers and other necessary enterprise systems. Alongside their CPUs, we also sell their affordable and effective SSDs.
Asus is known for their quality motherboards and video cards which are able to withstand numerous strenuous tasks. From overclocking your GPU to get better performance to having a system that can handle intense amounts of video editing, or graphically demanding games. These reliable parts are something we provide to you through our alliance with them.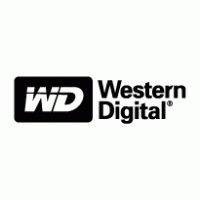 Western Digital has been helping us bring to you, through our alliance, some of the most diverse and reliable storage options. They provide multiple forms of data storage, from Wester Digital SSDs, their multiple lines of 2.5in & 3.5in HDDs, and external USB drives.
Through our alliance with Microsoft, we are able to bring to you, so much it cannot all be put in this message. To name a few, if you need an Operating System, we can help with that, from Home to Pro, or even the Server OS. If you need some software to manage your business we also offer the whole Office 365 Suite, with Excel, Word, Outlook, and more. Not to mention we also have the Microsoft Surface line of computers and tablets with peripherals to match.
Adobe has been a staple in many people's creative process, including us here at Genesis. So it great that we get to say that through our alliance with Adobe we can bring to you Creative Cloud and its respective services like Photoshop, Lightroom, or Premier Pro. Alongside Creative loud there is also the Acrobat Suite of applications.
With HP Enterprise we are able to bring high-quality servers to you, as well as Aruba network devices to help securely manage all the data going in between your servers and work stations.
Lenovo has a variety of products, from Desktops, Laptops. All of which are pre-built with specs that are sure to handle your day-to-day needs. From gaming laptops for portable, powerful entertainment to your average home desktop Lenovo has it.
Is a major provider of reliable and high-quality workstations for your day-to-day work, desktops for your personal computer needs, servers for bigger network requirements, and laptops for on-the-go work, or for the ease of working from home.
If you're on a budget but need machine parts, AMD can help with that. Their well-made and reliable low-budget CPUs. Or if you can put in a bit more their newer workstation CPUs are no slouch in performance and even excel in multitasking.
With their Ryzen, Threadripper, and EPYC lines of CPUs, we can provide those parts to you through our alliance with them.
Servers are large beasts of machines, that require a lot to do the many things we need them to do. One of the most essential parts that you want to be absolutely fantastic in its performance is the motherboard. Thankfully, through our alliance with Supermicro we can provide you their top-of-the-line server motherboards.
Acer has high-quality monitors that we can get to you through our alliance with them. Their high-quality monitors can make your working or even your gaming experience properly visually displayed so you can see that spreadsheet or that digital world with full detail.
Toshiba is known to have hard drives with large storage,(2,4,6, or 8 terabytes to name a few), reliable functionality, and a durable long-lasting build that makes sure you get the most out of your money when you get a Toshiba HDD.
With our alliance with Seagate, we are able to provide efficient and cost-effective storage to your machines. Seagate has many lines of different HDDs or SSDs, and within that variety, you are sure to find one that meets your needs.
Cisco is a reliable provider of long-lasting switches and routers for your long-term enterprise networking needs. Our alliance allows us to bring this network infrastructure to your table so it can be a tool at your disposal.
Companies that have networks have very important data going through those cables. It would certainly be a shame if anything happened to it. That's why we provide Sonicwall firewalls, known for their various features such as Threat Detection, Anti-spam, and more.
Netgear has proven to be reliable in the fields of wireless routers, switches, access points, and range extenders. If your needs happen to fall anywhere within those fields, Netgear products will have you sufficiently covered.
Kingston has been pushing advancements in their RAM space, SSDs, and HyperX platforms, which are meant for gaming. Kingston has always provided reliable and useful parts that have consistently hit their marks, and through our alliance with them we bring that to you.
In the workspace, you need your machine to work and you need to have reliable parts to keep your machine running despite your workload. Enter PNY with their line of reliable SSDs and Professional Video Cards. Sure to keep your machine running and efficient during your work hours.
If you happen to need a heavier load on your machine, both graphically and electrically then EVGA can help you. Known for supplying great video cards and power supplies, you'll have your parts with satisfaction given that EVGA has one of the most quality warranty/support options on the market.
After you've worked out the CPU, the motherboard, and all the other internals of the machine, you have three things left to account for. Chassis, CPU Cooling, and the Power Supply. Corsair has you set on all three of these items with their high-quality products, with their fantastic warranty/support options. So you're sure to get the product you want at the end of the day.
With our alliance with Crucial, we are able to provide you affordable, low-cost SSDs that will fit your storage needs for any machine you. Whether you want a small SSD to boot your computer faster, or a big one to beef up your storage.
With Samsung, the devices we bring to you through our alliance are their high-performance EVO SSDs. Or, say you don't need the cutting edge tech in their line of products. Well then they also have an affordable QVO SSD brand that is cheaper but has lower performance.
Say you want to store your data all in one place, the cloud might not be your favorite choice, for a few reasons, and a server might not be the financial investment you want to make right now. Then you could try one of Buffalo's Network Addressed Storafges (NAS). Known for being affordable and reliable, these products will store, organize, and secure your data while allowing you access that data even when youre away.
Our Alliance with Synology provides us with Network Addressed Storage (NAS) devices that are known for being reliable and long lasting. Your NAS needs will be surely met when you get Synology products, whether it be accessibility to your data, storage size, or data security.
Servers are essential part of many businesses nowadays, since having a physical copy of your data is always a nice quality-of-life detail for the workspace. Cybernetics provides highly reliable server storage options, sure to help make your server the puzzle piece it needs to be to fit into your complex network.
Viewsonic provides one of the most important parts of your computer. Fun fact it isn't inside your computer. It sits on your desk or table of choice and you have your mouse and keyboard in front of it, usually. The monitor, without it we could not see anything and therefore lack proper interaction. Viewsonic provides a diverse line of these essential "parts". Their line of quality monitors is yours to choose from for your specific needs.
LSI/Avago being one of the leaders in RAID technology is really nice, especially when through our alliance you can get high-grade RAID controllers for your server storage. Built to last long and provide quick and efficient storage management so your server will be a more valuable tool than ever with LSI/Avago's tech.